Why didn't you tell me this 4 years ago?
I had a few conversations this week with some co-workers about hotel points only – just hotel points.
Rewards Canada was the first and still is the best Canadian blogger about these topics.
Patrick, the founder has a great website and you should all check it out when you get a minute.
A couple of workers in different conversations asked me how I stayed in so many different hotels for free.
Well, collecting hotel points, quite simply.
In the last 4 years we have stayed in Best Westerns, Marriotts, Holiday Inns and all Starwood brands.
Yes, some you get started with their c0-branded credit card and spend like crazy and others you look for hotel points bonuses posted by Rewards Canada.
Now, the latest has only 3 Canadian Hotel credit cards left out there as opposed to 5 a year or so ago.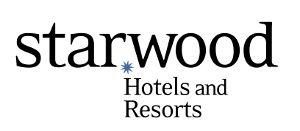 But you know what? That is probably good enough for most people.
We have a page How do you do this that gets you the Marriott and Starwood card.
The Best Western card link is here.
If you want to stay a few places over the Christmas holidays for free, one of these 3 credit cards will get you started – some take a month to get points, sometimes you get points immediately – Marriott usually.
The Starwood card is $120 a year but you get the most value from this card – many people avoid fees but when you do the simple math it pays you with the most band for the buck!